Our Services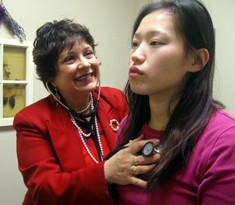 We believe in a holistic "total person" approach to healthcare. For a more detailed look at what we do, please look at our FAQ page. Some examples of the services we provide include:
Wellness exams and consultations
Routine office gynecology
Customized nutrition
Menopause and pre-menopause management
Food sensitivity testing -ALCAT
Salivary testing for sex hormones and cortisol
Hair analysis for heavy metals and minerals
GI health testing for food sensitivities and other digestive related concerns
Bone health-natural/support
Urinary Neurotransmitter (brain chemical) testing
Natural mood support/stress management
Spiritual care and counsel
And MUCH more!!
Care of your Body
Low Thyroid & Other Thyroid Issues
Identification & Treatment of Neuro-hormonal imbalances
Contraceptive Services
Cancer prevention
Bone Health
Care of your Mind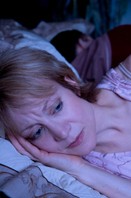 Stress management
Treatment of anxiety & depression with a focus on getting to the root cause, when possible.
Sexual health counseling
Freedom to discuss any issue in a safe, caring environment with a concerned professional who will take the time to listen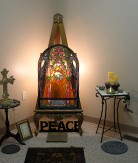 Care of your Spirit
Healing environment that nourishes your soul
Meditation and prayer room
Patient loaning library (A wide variety of books to nurture your mind-body and spirit)
Practitioner who respects and embraces the spiritual aspects of the human journey towards health and wholeness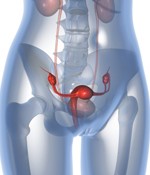 Annual Physical exams
Pap smears
Evaluation and Treatment
Coloposcopy: A visual microscope exam of the cervix, vaginal and vulvar to look for the source of abnormal cells.
Counseling & Treatment
Hormone Imbalance
Including Saliva testing and Bio-identical hormones
Many women have problems with their bladders. There is much that can be done to control or even cure most common bladder concerns. Read more »
Evaluation and management
Treatment, which may include diet and nutrition, pelvic muscle exercises (pelvic "rehab").
The pelvic floor muscles support the bladder, uterus and rectum. These muscles can weaken over time or from childbirth leading to prolapsed "dropped" bladder, uterus or in the case of the rectum, a rectocele. Read more »
Pelvic muscle strengthening
Pessaries
Vulvar Dermatology
Evaluation and treatment of common vulvar skin conditions such as HPV, yeast, precancerous conditions and infections.
Neurotransmitter Imbalances
Testing of the body's chemical messengers-neurotransmitters and hormones, urine testing of common neurotransmitters. Saliva testing of stress hormones such as estrogen, progesterone, testosterone and cortisol.
Health Counseling
Lifestyle and nutrition recommendations
Review of medications and supplements
Neurotransmitter testing
Note: New Beginnings Healthcare for Women LLC is a specialty practice and as such, they are encouraged to maintain a Primary Care Provider (PCP), such as a NP, MD, DO or PA for the remainder of their healthcare needs. If you do not currently have a PCP, we would be happy to assist you in locating one.