Frequently Asked Questions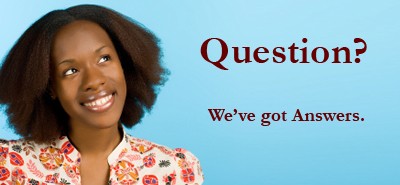 What is a Nurse Practitioner?
Nurse Practitioners are professional nurses with advanced formal education and training, usually Master's level or above. We practice within our areas of specialty and or certification. The legal abbreviation for Nurse Practitioners in Pennsylvania is CRNP (Certified Registered Nurse Practitioner). NP is the common abbreviation. While regulations vary by state, NP's in PA serve as primary healthcare providers in their area of specialty. We diagnose and treat, including writing of prescriptions. Nurse Practitioners have a holistic approach to care with a strong focus on preventions of illnesses, education of patients and empowering people to take charge of their healthcare. As with any professional, issues outside the NP's area of expertise are referred to the appropriate specialist. NP's practice collaboratively with other members of the healthcare team.
What type of care is offered?
At New Beginnings Healthcare for Women LLC, we offer a patient-centered, INTEGRATIVE approach to healthcare. This is a blend of evidence-based , scientific medicine combined with time-honored therapies such as imagery, prayer, nutrition and others with a respect for those NATURAL modalities that support our bodies' own healing processes. We take into consideration each person's unique genetic makeup and biochemistry. We recognize that there are many factors that affect a person's state of health including lifestyle and environmental considerations. We partner with our patients to seek to find the "root" cause/s of the person's illness or imbalance. We are pro-active and strive to help each person achieve their best state of well-being, which includes a strong focus on preventative medicine. We honoe that healing is a process and much more than just symptom management.
We offer a wide variety of services especially those geared to the SENSITIVE HEALTHCARE needs of women. In additional to basic office gynecological services, we specialize in management of abnormal paps smears and premenopause and menopause evaluation and management, including salivary hormones testing and individualized treatment planning. We offer care for emotional or mood problems such as anxiety, depression especially those that are hormone- related. We also offer non-surgical management of urinary incontinence and pelvic prolapse, and many other woman- specific health issues. Please see our services page ».
What can I expect during a visit?
Whether you come to see us for a consultation, examination or both, your privacy will be respected, and you will be heard. Plenty of time is allotted for your appointment-this time is just for you. We will explore all pertinent facets of your health story and together come up with a plan of care. This might include some functional medicine testing like salivary hormone testing, food sensitivity testing or neurotransmitter testing. There will likely be discussion of lifestyle measures like your nutrition, exercise, stress management. Your care is tailored to YOUR individual, unique needs, just as it should be!
What If I'm interested in becoming a new patient?
Just give us a call and Jan will be glad to assist you with scheduling your appointment. The new patient form is simple, however to save time you may Download it online. Print it out and bring this form with you to your scheduled appointment.
What are some examples of Alternative Therapies?
Many readers may have tried one or more of these methods and never thought of them as "alternative" practices. Nonetheless, they are non-traditional healing practices that might be used to "augment" your healing plan: Some common examples are massage therapy, yoga, music, meditation, prayer, nutrition and supplements, guided imagery, acupuncture, aroma therapy, and chiropractic and energy medicine to name a few.